Mostly Homemade Fresh Salsa.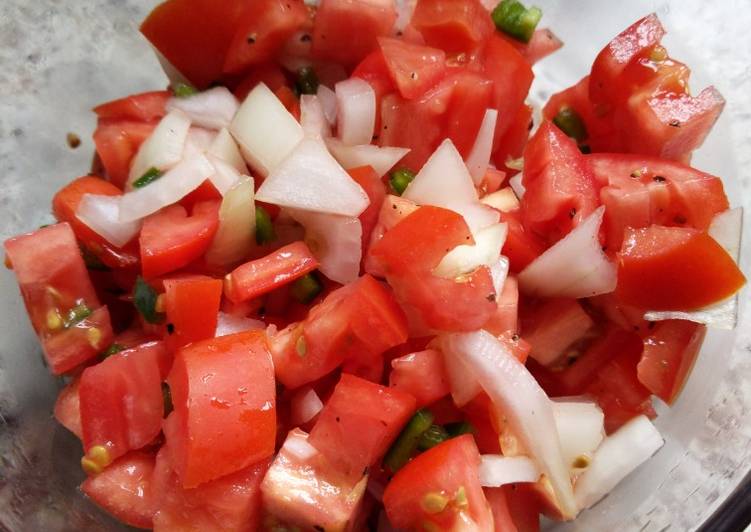 You can cook Mostly Homemade Fresh Salsa using 5 ingredients and 5 steps. Here is how you cook it.
Ingredients of Mostly Homemade Fresh Salsa
You need 4 of Small Roma Tomatoes (firm).
You need 1/2 of Medium Yellow Onion.
Prepare 1 (8 oz) of can Diced Tomatoes with Green Chilies (drained).
Prepare 3-4 of Generous dashes Lime Juice.
Prepare to taste of Salt and Pepper.
Mostly Homemade Fresh Salsa step by step
Dice the tomatoes and onion.
In a medium to large bowl combine diced vegetables and can of tomatoes.
Add lime juice, salt, and pepper. Gently stir to combine.
Chill and serve with multigrain tortilla chips.
NOTE: the original kit I got years ago had 2 medium regular tomatoes, 1 small onion, 1 lime and 1 jalapeno pepper and said to add s&p..